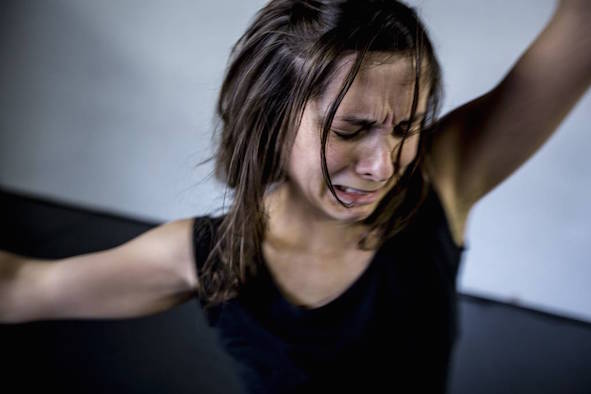 After graduating from the National Superior Conservatoire of Contemporary Dance of Lyon (2004), I obtained a Bachelor's Degree in Contemporary Dance and Anthropology at the National Choreographic Centre of Lyon (Maguy Marin) + the Humanities and Social Sciences University of Lyon, then my State Diploma as a contemporary dance teacher (2016). I also practice improvisation, contact-dance and drums, and I regularly collaborate with hospitals (psychiatry).
Since 2004, I have worked with various French and Swiss choreographers, directors, and visual artists. I also co-founded successively two collectives (in 2006 and in 2013) with French authors, stage directors and performers. We created 4 multidisciplinary collective performances together (theatre - dance - live music)A
I now live in Switzerland, and in 2016 I created the Seebergsee Company to build choreographic projects, and to deepen the association of dance with visual arts (in particular with Elizabeth Saint-Jalmes).
My projects have been/are supported in France (Centre Chorégraphique National de Lyon / Maguy Marin, Ramdam, Les Subsistances, Le Nouveau Théâtre du Huitième, Le Point Ephémère / Paris; Le Granit / Scene Nationale de Belfort, Ville de Lyon, Région Rhône Alpes Auvergne), in Finland (Villa Lill Kallvik / Helsinki) and in Switzerland (STAMM Studio / Porrentruy, SAS / Delémont, Freiform at PROGR / Bern, Dansomètre / Vevey).
(photos : L. Chourrau)